Понеділок, 14 серпня 2023 17:02
Dear members of the European Center of the International Council of Women!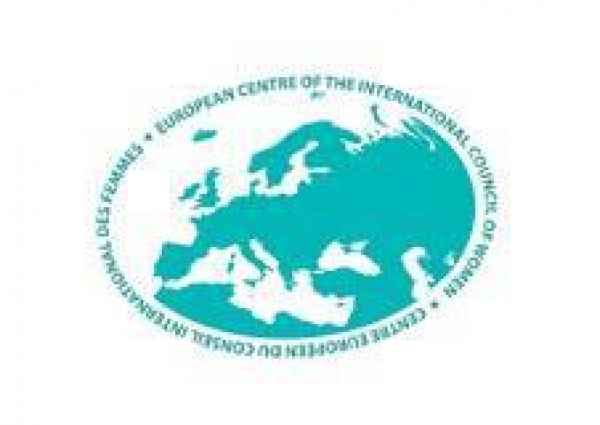 Dear members of the European Center of the International Council of Women!
I once again appeal to you to discuss the situation of Ukrainian women during Russia's unprovoked large-scale war against Ukraine.
None of us was safe in Ukraine for 11 months. Those who left Ukraine, saving children, receive your support and help, but most want to return home.
The genocide of Russians is intensifying. Thus, in Dnipro on a day off, when many residents were at home, an Х-22 rocket with a warhead weighing about a ton completely destroyed an entire section of an apartment building.
The Russian rocket completely destroyed one entrance - 72 apartments where up to 200 people lived, including about 50 children. 40 people were killed (including 3 children), 75 were injured (13 children), and 47 more are wanted. Rescuers have been working for 3 days and have already rescued 39 people. Could you imagine such an event in your countries?
In the house where I live in a suburban village near Kyiv, electricity has been on for about 6 hours a day for 2 months. We are grateful to the repairmen for these hours of light, we plan our day and nightlife according to these schedules. We learned how to solder diodes to batteries so that there were beacons in the rooms. Also, when there is no electricity, the water supply, the Internet, and telephone connections are cut off. And gas heating of the premises. Residents of houses with electric stoves cannot even prepare coffee and tea or food for a child without electricity. They cook on candles. And if these are high-rise buildings, they climb to their 10-20th floor on foot. And it's 2 months.
Russians (including Russian women) believe that those residents who remained in Ukraine are Nazis and there is no longer a civilian population. That is, they have the right to kill, rape, and loot. Only now are we beginning to realize the testimonies of eyewitnesses that, after capturing Berlin, the Soviet military raped more than a million German women, and 200 thousand of unfortunate women died from their cruelty. When I first heard this number, I doubted it. Can this be so? Bucha, Izyum, and Mariupol dispelled my doubts. They went as if to liberate the Russian-speaking people, but after their liberation, there was a scorched earth, like in Aleppo or Grozny.
I was a teacher at the Kharkiv Pharmaceutical Academy for 10 years. Our rector had an only daughter - Vlada. Before the New Year, I sent Valentin Petrovych not greetings, but condolences for the loss of his 28-year-old daughter, who loved her country more than life and volunteered to go to the front as a military medic to save our soldiers. The best protect us and leave us.
I am raising questions about the rights of a human woman.
We, as a women's organization, cannot stand aside from the fact that women in Ukraine are subjected to the highest form of violence - the abuser takes away their lives, health, property, and the future of women and their children. The wounds that the Russian army inflicts on the fields, forests, steppes, and reservoirs of Ukraine will remain for decades  these will be devastated and mined lands.
I am often asked - what kind of help do I need?
I answer - the information that in the 21st century, Russia is trying to erase an entire country from the world map, which, for unknown reasons, prevents them from living. But the whole of Europe is already hindering them.
I described our life in detail so that you would do everything possible to prevent it from happening again. We ignored Chechnya, Georgia, Transnistria, Crimea, and Donbas - we tried to agree, appease the beast, and show how peaceful we are. Now we have what we have. The only hope is that the civilized world does not leave us, it keeps us. We are grateful.
But we must fulfill our statutes. Statutes, in which it is written that we fight and protect the rights of a human woman.
We are now sending money to Dnipro - the residents of another 15 entrances of the broken building live without any glass in the windows, 72 apartments are completely broken, and another 230 were destroyed. But this is today. We do not know what awaits us tomorrow.
It is necessary to stop this horror and make sure that it cannot happen again in any country.
Let's act according to the statutes. We have strong women's organizations. We have many wise and experienced women. Let's join our efforts to all international movements for the end of the war. Perhaps we will be able to reach the minds and hearts of the women of Russia so that they cannot send their husbands and sons to destroy Ukraine. They do not protect Russia - no one attacked Russia, it is their army that tramples our land, and their politicians leave us without light, water, heat, and communication.
They expect us to give up, but we can't:
WE ARE THE PEOPLE who know their history;
WE ARE THE COUNTRY that knows that it is the gate of Europe and we have no historical right to let the enemy through this gate;
WE ARE UKRAINIANS who are grateful to Europe, the USA, and other countries for their support and we must persevere in the dark, cold, without communication, but with faith in human rights and the future.
WE BOW TO OUR PROTECTORS!
GLORY TO UKRAINE!
Вісник Національної ради жінок України